1. Steps to Proper Installation
Dig a hole 1-½ times wider than the root ball but 1" shallower.
Place the root ball in the ground and check that the first main root (flare) is just above the soil line.
Fill soil around sides of the root ball.
Add mulch around plant.

Don't add any on top of the root ball.

Water at planting and then on a regular schedule until the plant is established.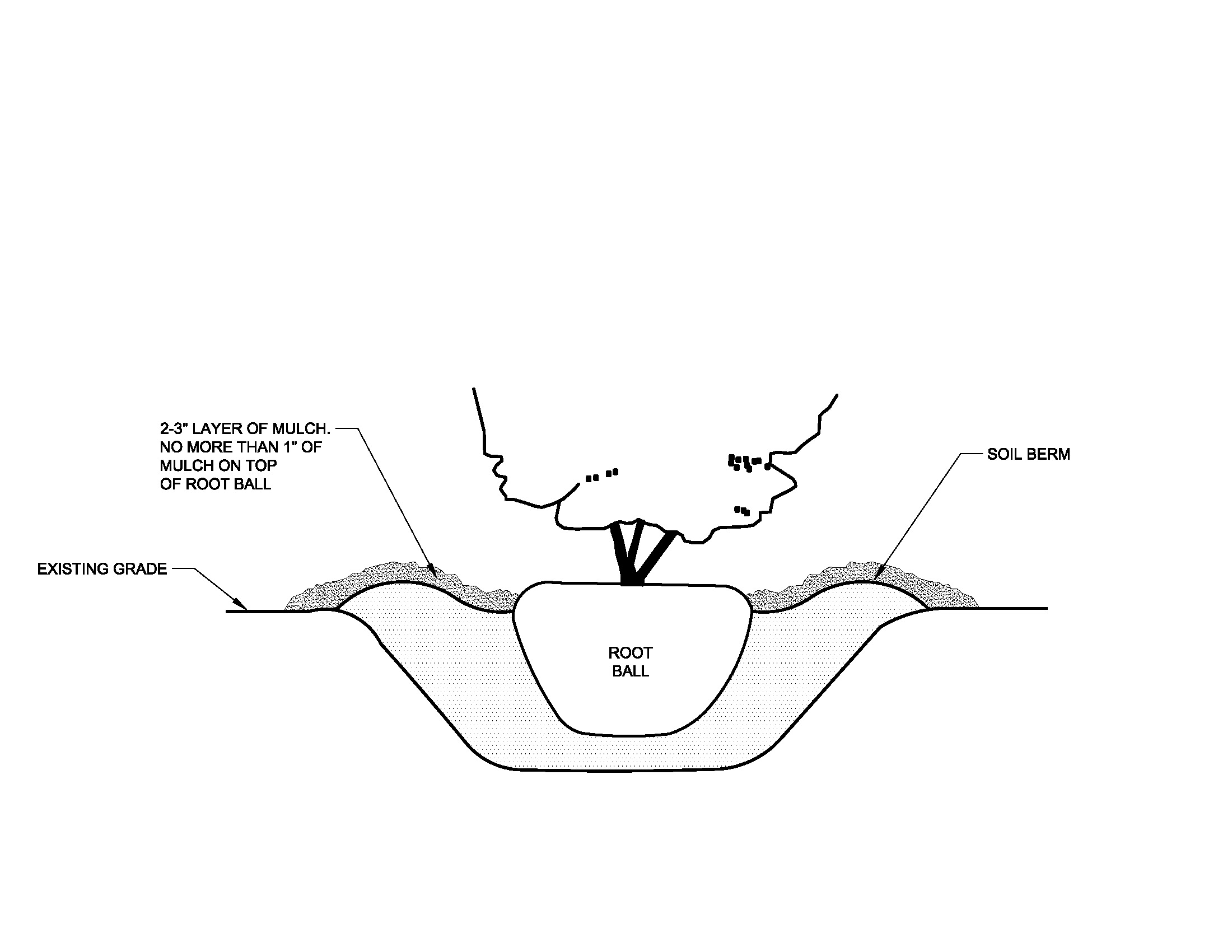 2. Space plants according to the mature size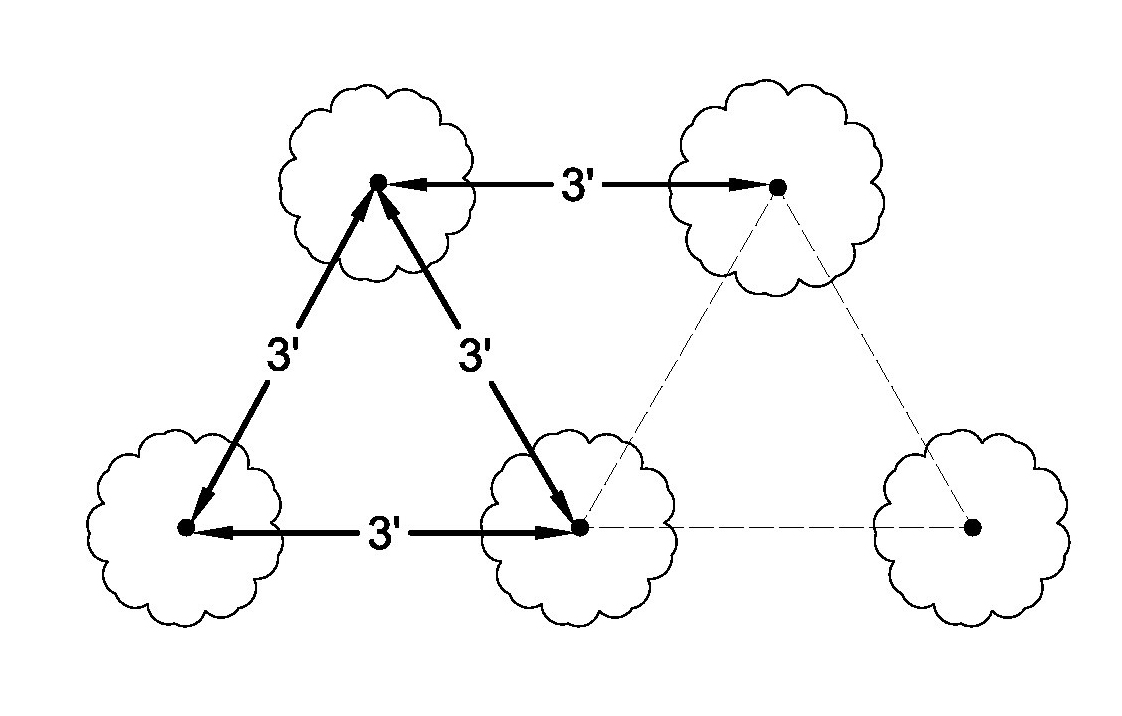 Plant size at time of planting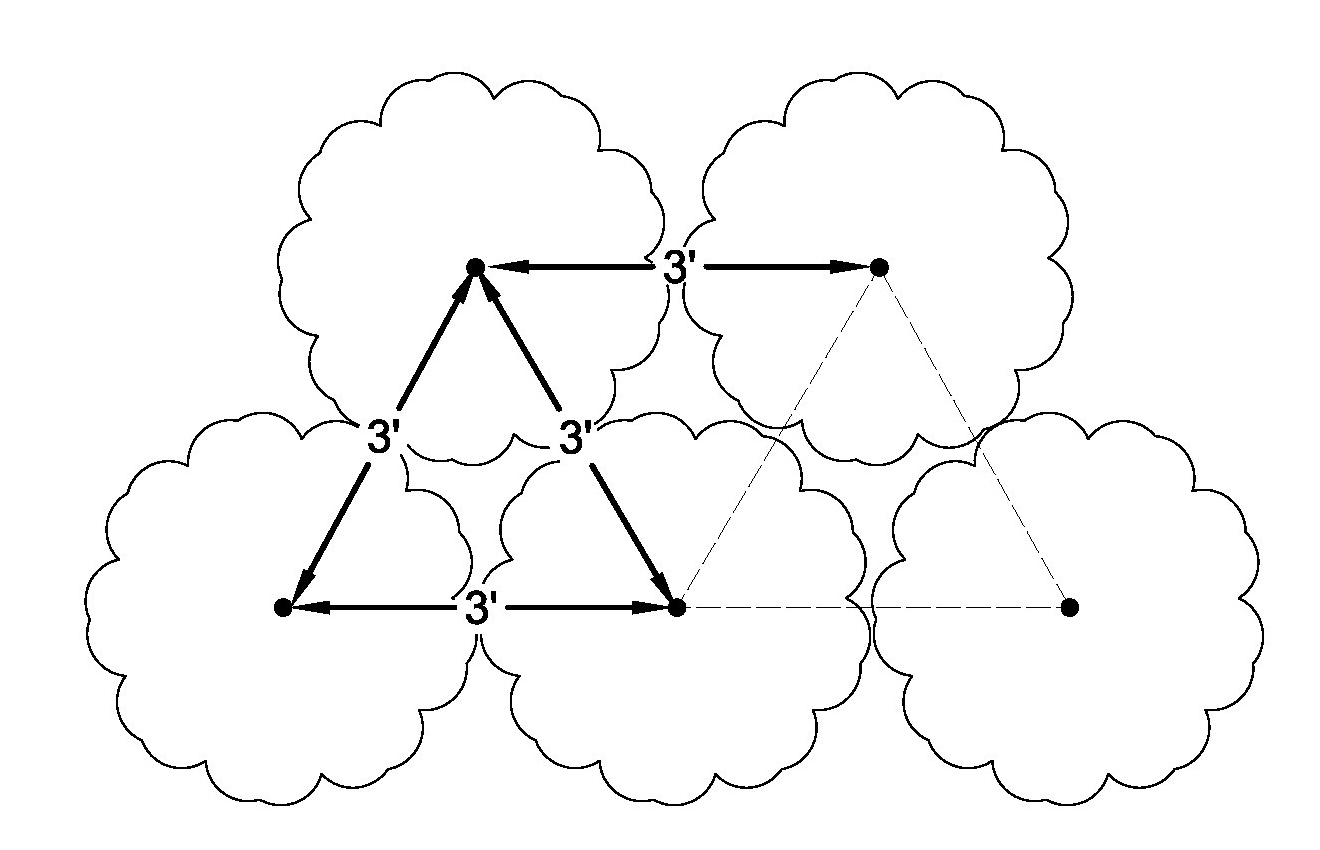 3. Mulching Tips
Apply 3-4 inches of mulch and maintain a 2-3 inch layer on landscape beds to retain soil moisture, prevent erosion, and suppress weed germination.
Use by-product or alternative mulches such as pine bark, eucalyptus, melaleuca, or utility mulch.
FFL does not recommend the use of cypress mulch, as its origins may be difficult to determine.
Avoid mulching over the root ball.
4. Mulch Guide
| Area in Sq Ft | Cubic Yards Mulch* | # of 2 CF Bags | # of 3 CF Bags |
| --- | --- | --- | --- |
| Area in Sq Ft50 | Cubic Yards Mulch*0.46 | # of 2 CF Bags6.25 | # of 3 CF Bags4.17 |
| Area in Sq Ft75 | Cubic Yards Mulch*0.69 | # of 2 CF Bags9.38 | # of 3 CF Bags6.25 |
| Area in Sq Ft100 | Cubic Yards Mulch*0.93 | # of 2 CF Bags12.5 | # of 3 CF Bags8.33 |
| Area in Sq Ft125 | Cubic Yards Mulch*1.16 | # of 2 CF Bags15.63 | # of 3 CF Bags10.42 |
| Area in Sq Ft150 | Cubic Yards Mulch*1.39 | # of 2 CF Bags18.75 | # of 3 CF Bags12.5 |
*calculated for 3" depth